About Us
Company Name
Sola.com Cytech
Foundation Date
Nov 11, 2021
Founders
Representative Director : Hiroto Takahashi
Address
8F, Yamaichi Sendai Chuou Building., Chuou 1-6-18, Aoba-ku, Sendai, Miyagi, Japan 980-0021
Business Hours
10:00〜19:00 JST (excluding weekends and national holidays in Japan)
Specialties

・Cybersecurity Solutions
・Japan Market Entry Consulting
・Vocational Training

Contact

・TEL:+81 (0)22-226-7025
・Email:info@solanets.com
Our Business
Cyber ​​Security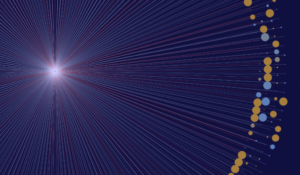 Omni Oculus - Public Opinion Trend Monitoring System, Latest updates
Using the latest technology, we track the "recent trends", "characteristics", and "popular opinions" of specified group of people or keywords on various social media platforms such as Twitter, PTT and YouTube.
We aspire to maximize profits and minimize losses of our businesses around the world.
---
The latest version of our in-house developed trend analysis system [Omni Oculus] is coming out soon.
The latest version will provide improved user-experience with plug-ins that can be customized according to clients' needs.
---
The number of social media users is increasing year by year, and it is estimated that about 80 million people in Japan and about 4 billion people worldwide are currently using at least one type of social media platform.
As the number of users increases, the influence of social media platform is expected to increase in various aspects. It is not an exaggeration to say that the latest trends are now shaped by human interactions on social media.
Under such background, there is an increasing number of cases where organizations and businesses become victims of online scandals and negative campaigns against them on social media. This sort of wicked act can potentially destroy the reputation of a business and lead to the unfortunate plummeting of stock price.
The key solution to this is through early detection and management - taking immediate action before it is too late to reverse. But how do we quickly tell what harmful information is being spread online so that we can take immediate action? Our trend analysis system [Omni Oculus] is designed perfectly to tackle this problem.
Our system is equipped with monitoring system and early detection system that aids in watching out for news or trends that are potentially harmful to our clients and warn them when these events become potentially dangerous. The management tools that come with the system also assist clients in taking actions and minimizing possible loss.
By specifying users or keywords, the system also allows for accurate analysis of the recent trends, helping clients keep track of the latest news regularly and prevent clients from falling behind. The trend monitoring system can also be used for clients to avoid negative outcomes such as online scandals or negative campaigns against them.
The system is also highly effective in aiding post-incident response measures by analyzing the cause and effect of the incident and people or organizations who are responsible for it.
Furthermore, the latest version of this system supports high extensibility and improved user-experience and performance. Clients can now customize the plug-ins according to their needs and purposes.
---
Video
* This video is for illustration purposes. Actual product may vary.
---
Japan Market Entry Consulting
Lead Your Business in Japan to Success
Sola.com Cybernetics Technologies helps you to accelerate your business in Japan through technologies. From establishing your branch office to acquiring a global talent, we provide our clients with best solutions to make your business smoothly accepted and gain sustainable growth.
More over, we have strong networks in a variety of global business hubs such as Hong Kong, Singapore, and Luxembourg and help your business stronger and more flexible than ever.
Meet Our Founders
Hiroto Takahashi
Representative Director